Bershka Preciados, new global image
Calle de Preciados, Madrid
Bershka Preciados, new global image
In September 2021, Bershka inaugurated its new flagship store in the heart of Madrid, a store that also marked the launch of its new global image. A new store located in Preciados Street that connects the Plaza de Callao with Puerta del Sol.
Location: Calle de Preciados, Madrid
Project: Bershka Flagship Store Preciados
Photography: Wifre Meléndrez & courtesy of Bershka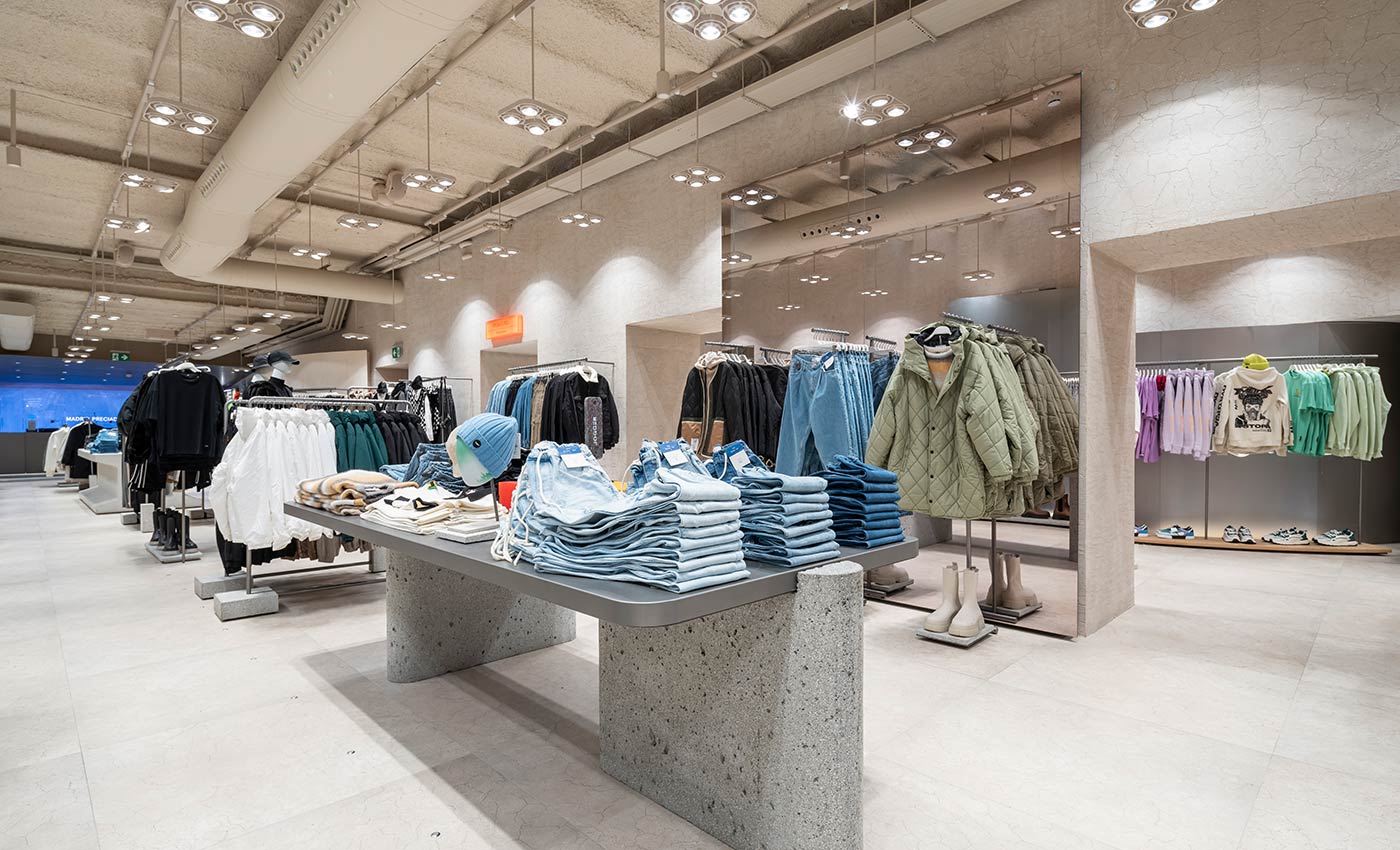 With this new flagship store, Bershka has rolled out its new brand image, with a sales area of 2,713 square meters.
This new store is based on verticality and visual concept with elements not seen until now. Consisting of a contrast of materials and volumes with the combination of rectilinear geometry and glass curves.
At Grupo Malasa we were in charge of the custom manufacture of almost all the perimeter and central furniture of the store, as well as the central concrete exhibitors. Also, the whole area of cashiers that are located in a metal corner presided over by steel and mirrors that give a great sense of infinity on looking industrial flooring.
For this new global image of the brand, the clothes racks and lollipop-shaped screens stand out, for which we completely custom-made the round structures that support them.
One of the great peculiarities that we created for this store is the manufacture and installation of these avant-garde changing rooms following a helix pattern.
All these elements have been designed and manufactured exclusively for Bershka and at Grupo Malasa we are very happy to be part of a commercial establishment never seen before like this one.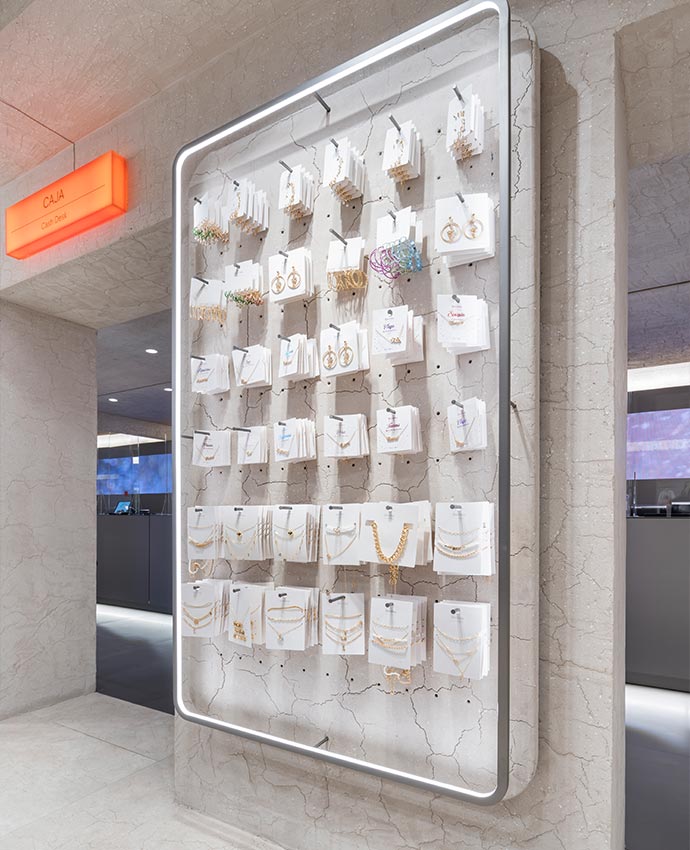 At Grupo Malasa we have had the honor and pleasure of applying this new image in different locations around the world thanks to our own logistics and assembly teams, who took care in the most professional way, so that the furniture made to measure in our factories, arrived at its destination in the highest quality.
In these stores, you can see the same iconic furnishings such as the central concrete beam displays and lollipop displays.