In the heart of A Coruña, in the Cantón Pequeño, is Cantón 23, a space to enjoy a coffee, a snack, or taste the menu of its kitchen or its most exclusive cocktails.
Location: A Coruña, Spain
Architects: MAS Arquitectura
Project: Gastrobar Cantón 23
Photography: Wifre Meléndrez
Canton 23 wants to project the fusion of the traditional with the innovative in what was once the famous Ultramarinos Aniceto. An essence that the restaurant has wanted to maintain, with a decoration that mixes an industrial style with avant-garde influence.
Respecting the original window gallery of the 1885 building, when you enter Cantón 23 you discover different spaces with a life of their own thanks to the plants and the natural light of its interior terrace.
The different spaces follow one another achieving a pleasant balance between memories and the new needs of the establishment.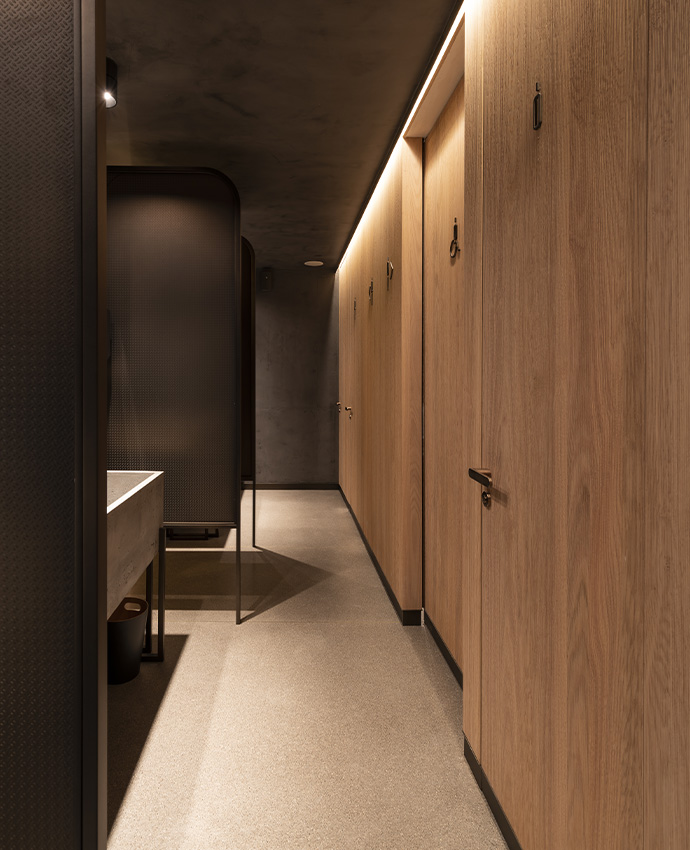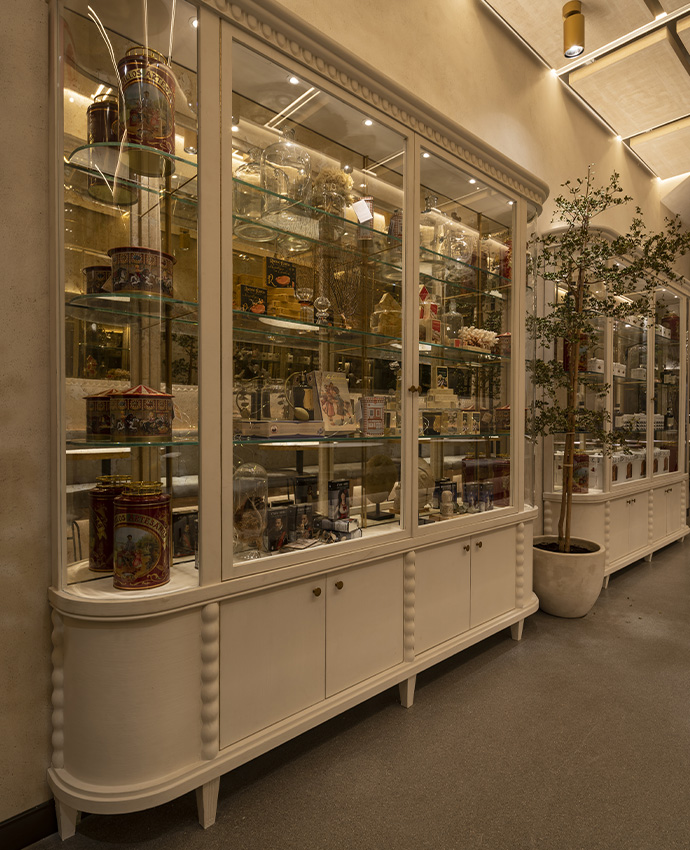 Its decoration is a combination of replicas of the furniture of the old Aniceto's grocery store with newly created furniture in Nordic lines. Its showcases, the aged mirrors, the stone walls, the chestnut wood… take you to a warm atmosphere to enjoy.
With the best quality materials from Grupo Malasa we have been in charge of the custom manufacturing of all the wood carpentry. Our great commitment to a job well done is reflected in every corner of Canton 23, a real pleasure for us to have collaborated in the creation of this space.