Did you know that Dubai Mall is the largest shopping mall in the world? It gathers more than 1,200 stores (and 120 restaurants) among which you can find this wonderful Massimo Dutti boutique in which we were in charge of designing the custom-made furniture and carpentries. Our goal was to carry out our work in the most agile and efficient way possible in order to interrupt our client as little as possible. And we succeeded! We completed the entire installation of the store in less than a month.
Project: Design and manufacture of furniture
Photography: Courtesy of Inditex Group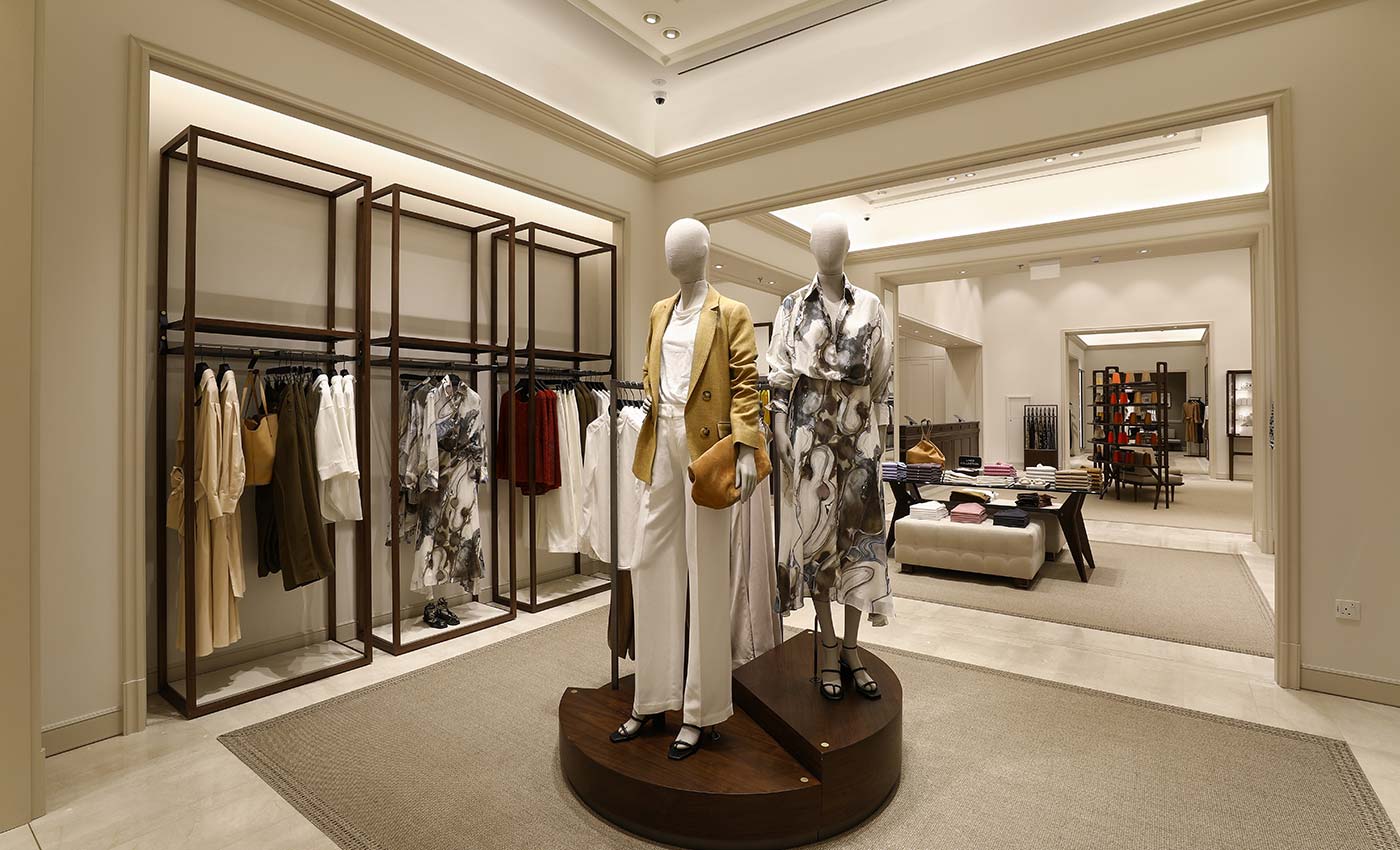 For the Massimo Dutti space in Dubai Mall, we were looking for an elegant atmosphere in neutral tones and sophisticated finishes, in line with the image and values of the brand and integrating perfectly with the aesthetics of Dubai Mall. To achieve that we used walnut wood and lacquered vibrated iron for shelves and central furniture and focal details in aged brass. The upholstery of chairs and sofas was executed in vegan leather and Alcantara fabric.
One of the most special new features of the Massimo Dutti store at the Dubai Mall is the addition of an embroidery station at which customers can customize their garments. The machine is integrated into one of the counters, custom-made by Grupo Malasa, with a curved silhouette in line with the shape of the sofa and the surrounding shelves.