Odiseo is a leisure center and restaurant located on the outskirts of the city of Murcia that was born to become a gastronomic and leisure center of reference.
Built as an oasis with nods to the Parthenon of Athens and the Aegean islands, leisure and gastronomy are the essence of Odiseo Leisure Center. This combination of concepts creates a unique environment in which to enjoy multiple experiences that make it one of the most avant-garde and complete complexes in the country.
Architects: Clavel Arquitectos
Project: Odiseo Centro de Ocio
Photography: David Frutos (Bisimages)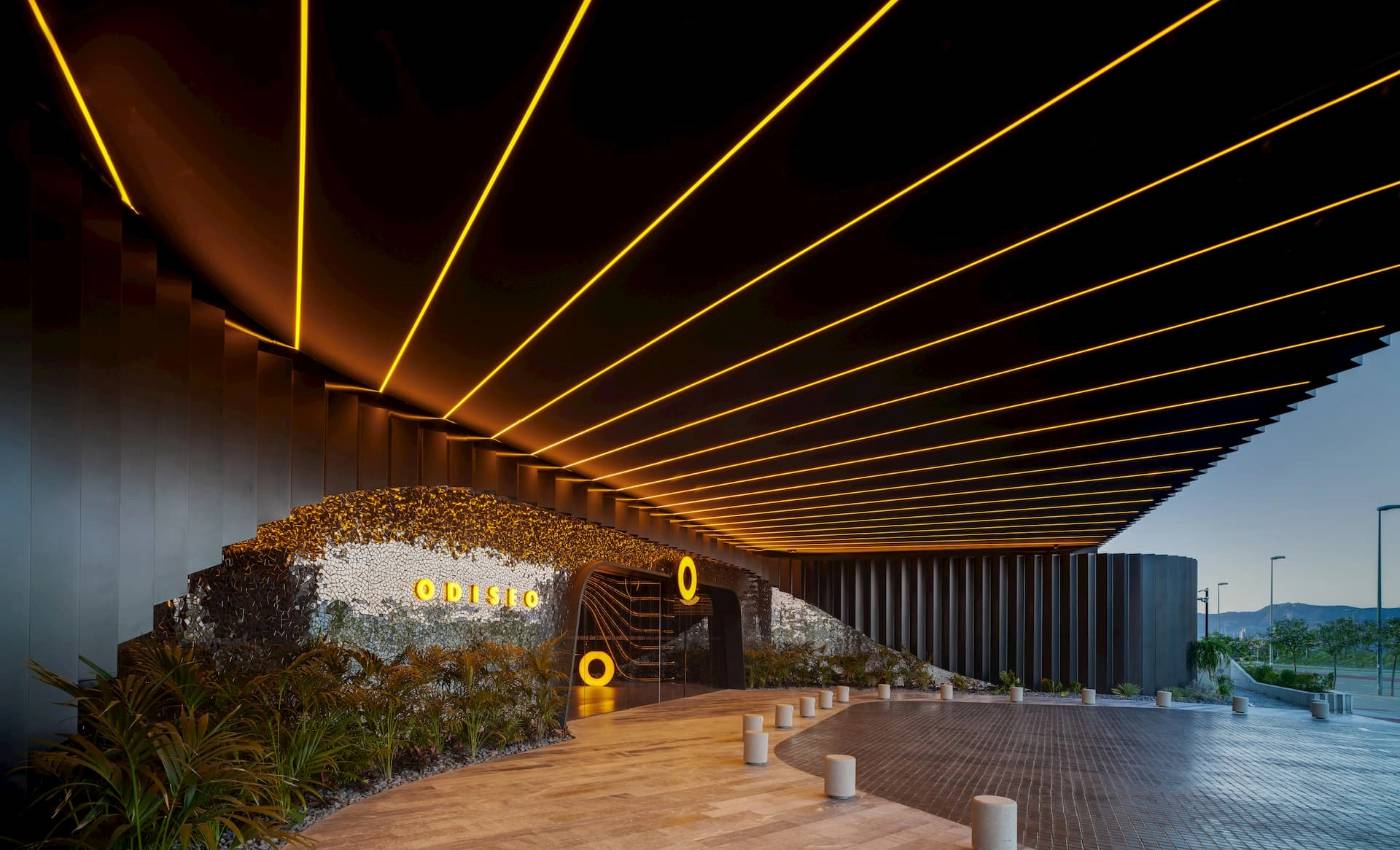 Its 15,000 m², distributed over four floors, includes the ground floor with the new Murcia casino, a sports bar with the largest curved screen in Europe and a restaurant.
On the second floor, a discotheque and a theater where dinner shows are held on weekends share the space. One floor above, we find a bar, two terraces and two restaurants.
Finally, at the top is the terrace reserved for private events where live cooking and the jewel in the crown of the Odysseus, its emblematic pool, a 44-meter long structure with 22 overhangs at 27 meters above the ground.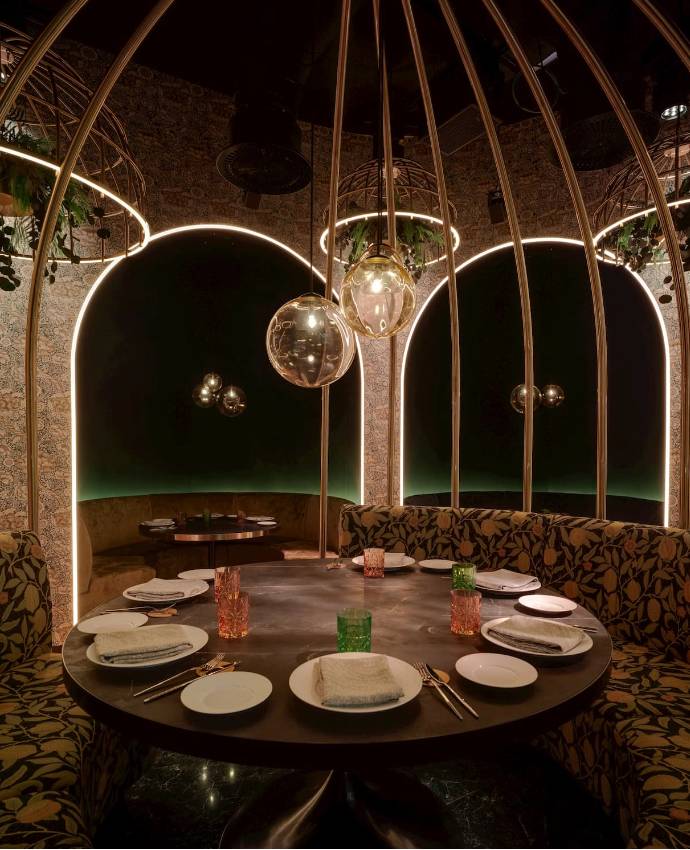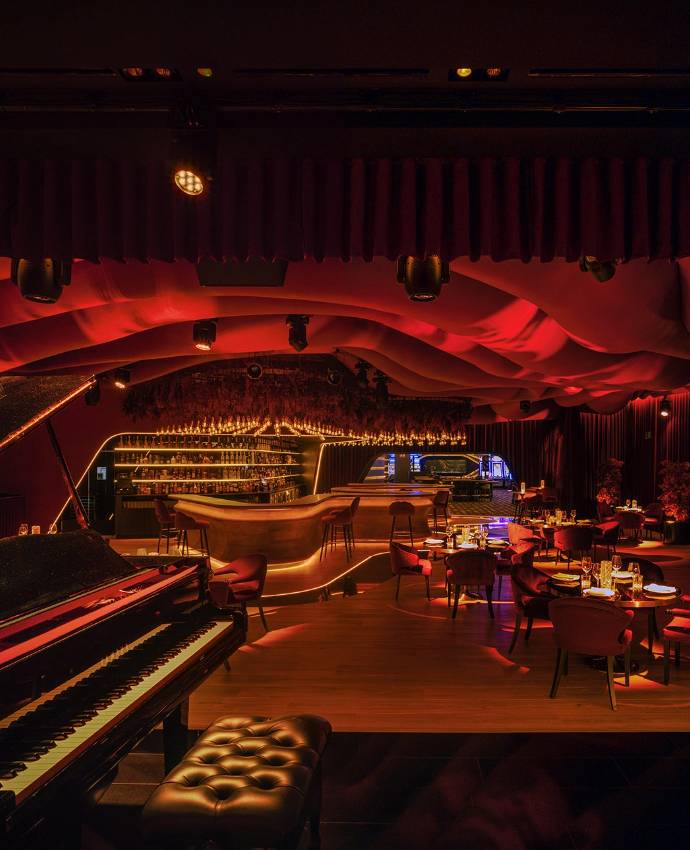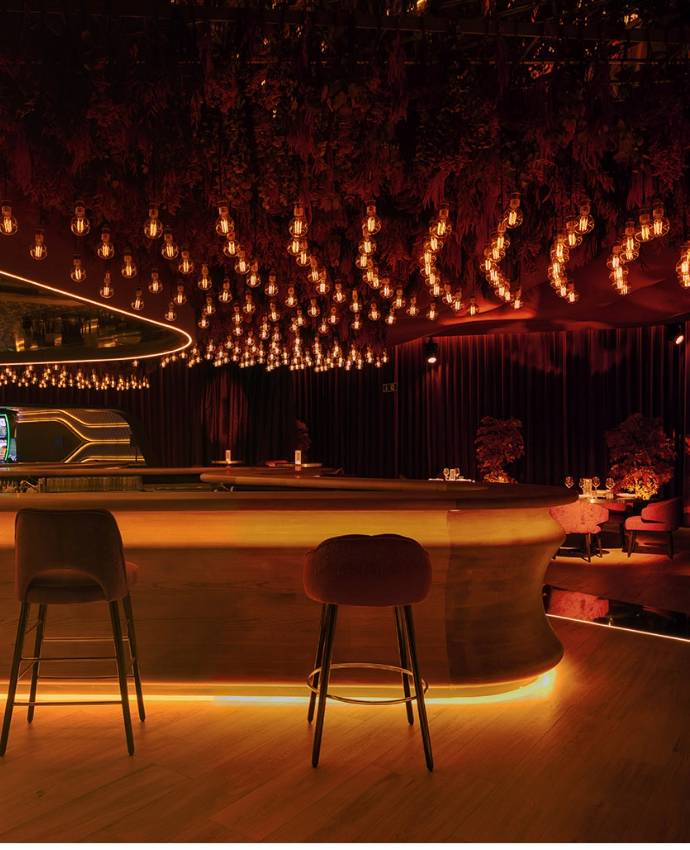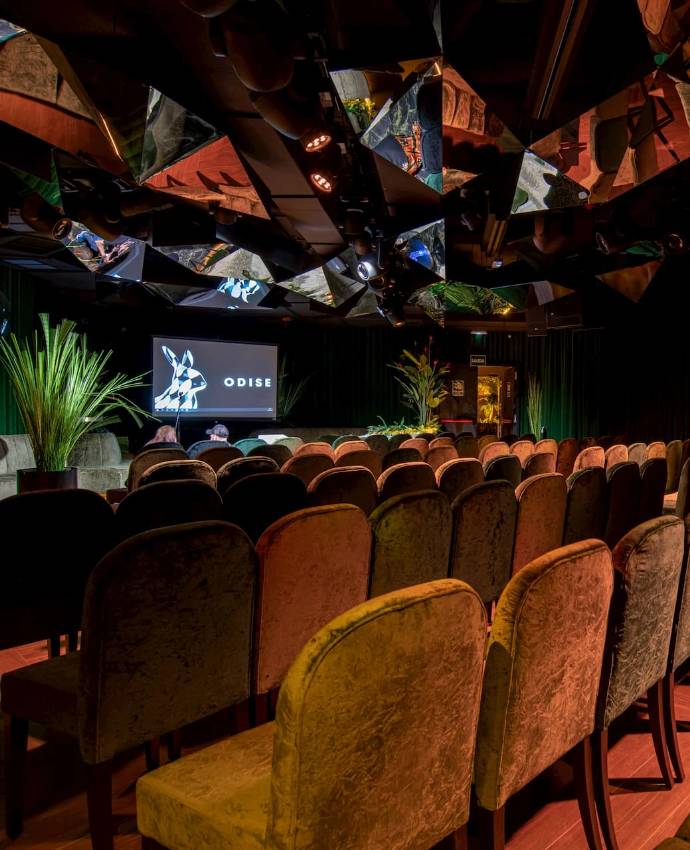 In 2020 we were in charge of the custom manufacturing of furniture and elements for the new Odiseo Leisure Center; from cladding, such as domed ceilings, tables, sofas, through bars, back bars and even the doors of all the rooms. A place to travel through restaurants, gastronomy and leisure in a unique and singular architectural setting.
For this special space we also used materials such as: oak veneer for wall coverings, lacquered iron in stainless steel finish for the metal cages of the reserved areas; Krion®, glass and ceramics as finishing touches, upholstery for irregularly shaped benches and solid wood for the bar. We would also like to highlight the kaleidoscopic ceiling, made of mirror-effect sheet metal, which brings a different experience to the El Club room.
One of the great protagonists of this space are the gold-colored metal cages, which are located at each of the tables, offering each of the diners a special perspective of the room. Another great highlight, but no less important, is the bar; a whole and unique piece that was made and carved in solid wood with irregular sections in various planes.
This result would not have been possible without the coordination with the requirements of the architects and the property, key to achieve this spectacular and unique final result.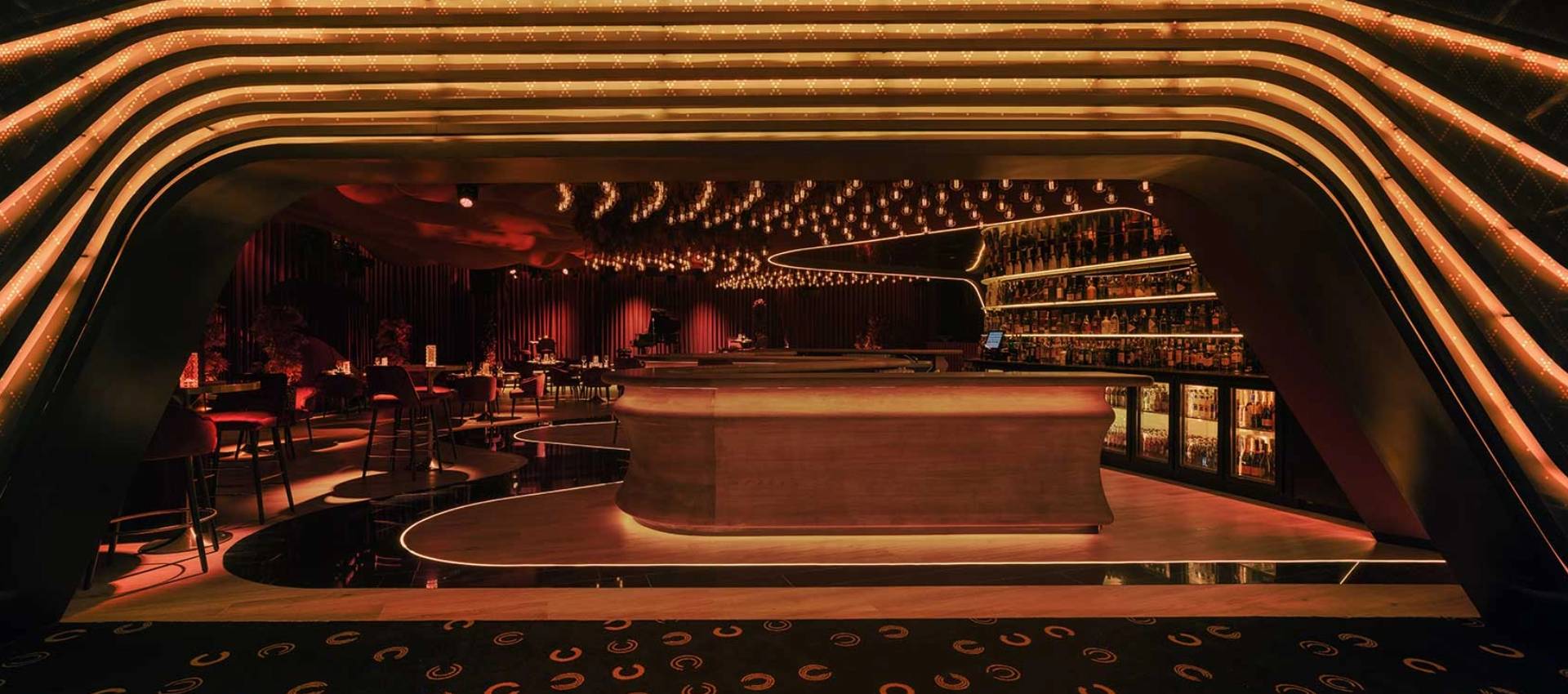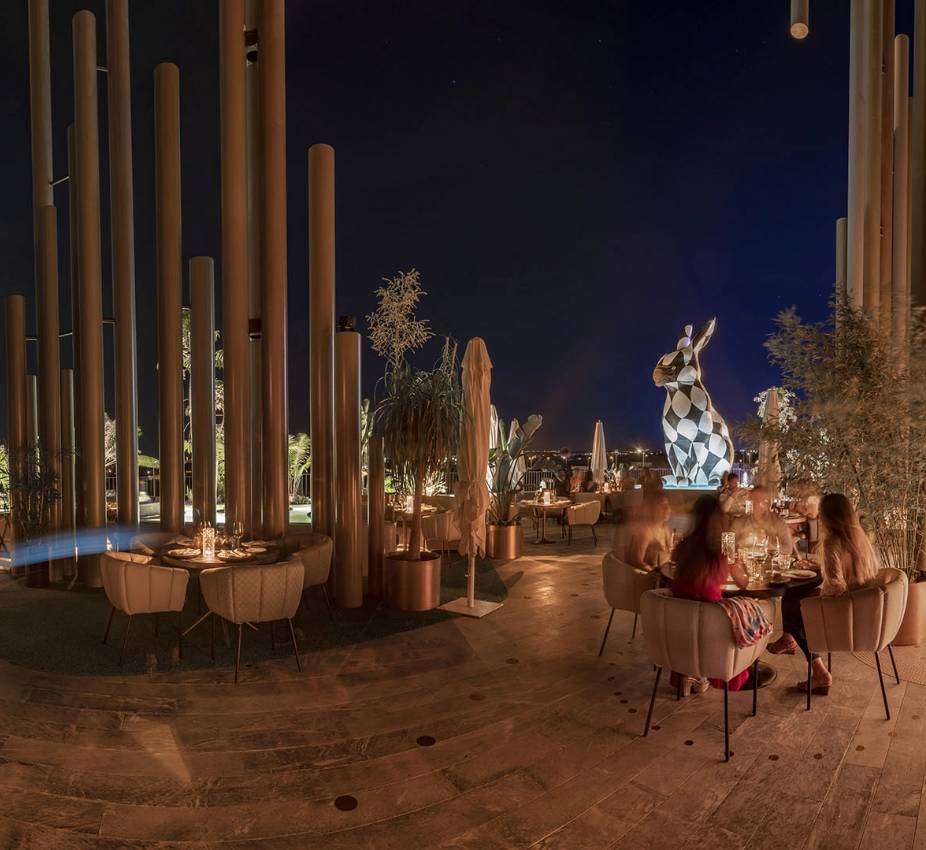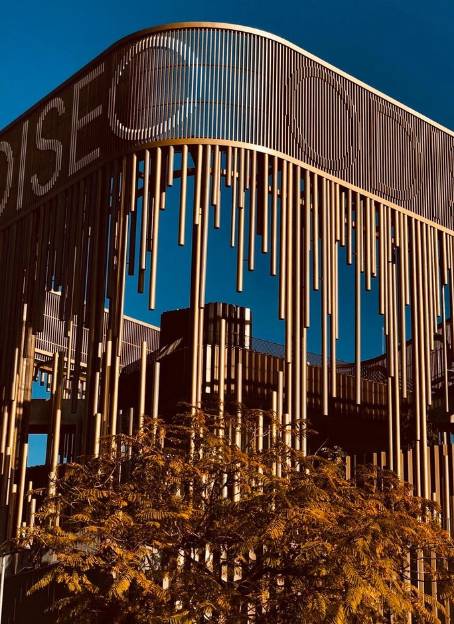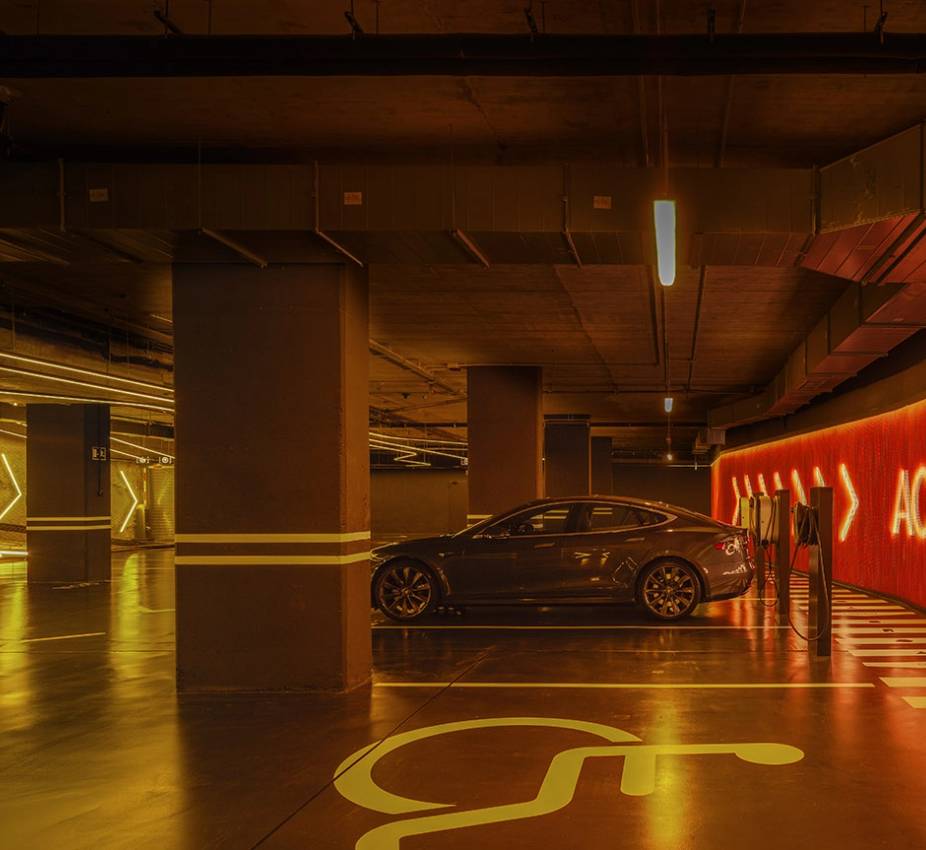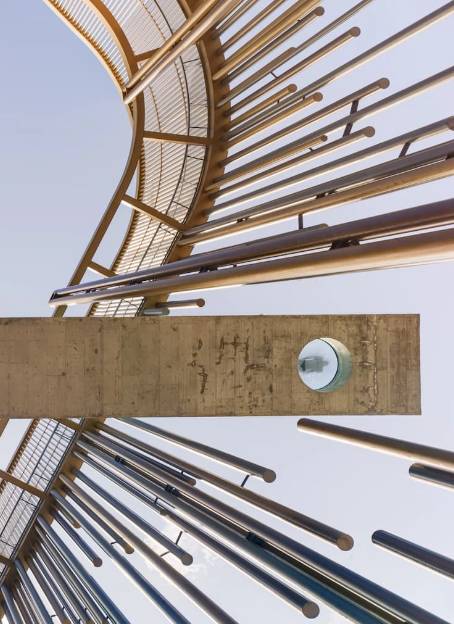 Unique and balanced gastronomy that travels through different cultures, designed to enjoy the best dining experience in an unsurpassed environment.
The staging of the renowned chef Nazario Cano, his way of understanding the kitchen, his creativity along with a room service connected in a very special way with its values, have achieved that several menus of Odiseo have been awarded with a deserved Michelin Star.