The DoubleTree by Hilton hotel in A Coruña is the first of the firm to open in Galicia, with a four-star superior category, and the first boutique hotel in the city, is considered by the firm as one of its five accommodations with the best online reputation and the only one in Europe with that award.
Inside the hotel you can find the Hünico restaurant.
Location: A Coruña, Spain
Interior design: Rosa Fernández Garea
Project: Hotel DoubleTree by Hilton ****, Hünico restaurant
Photography: Luis Diaz Diaz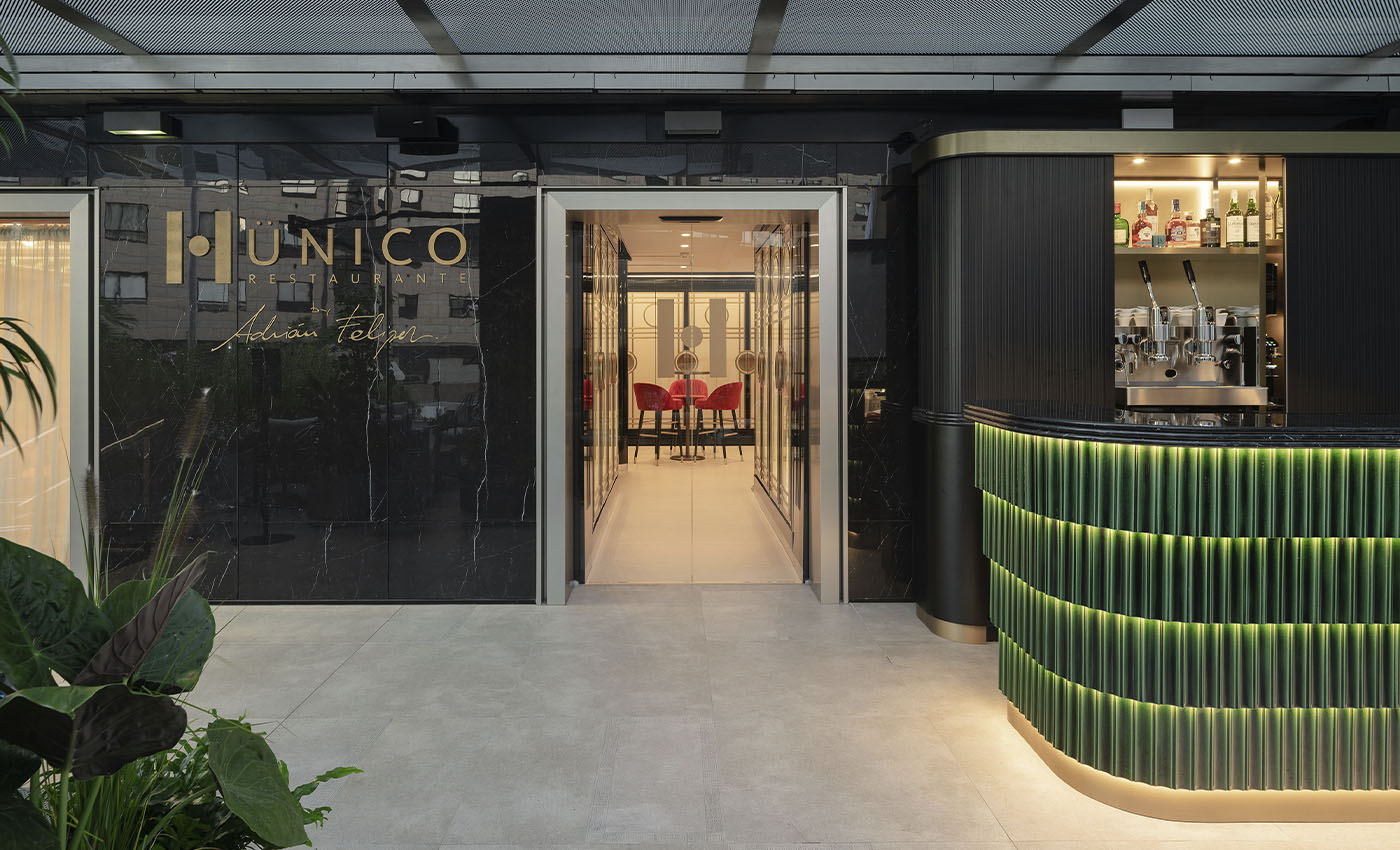 Up to the grand suite standards, quality and luxury can be felt in each of its corners and are reflected in the menu with Galician roots offered by this restaurant.
With a unique and distinct personality, its design exudes a contemporary and vintage air, full of luxury and comfort, inspired by the art deco of the 20s.
From Grupo Malasa, and hand in hand with the architectural firm Sinaldaba and the interior designer Rosa Fernández Garea, we had the opportunity to participate in the constructive development, and we manufactured bespoke furniture and decorations for the restaurant, following an elegant and unique style.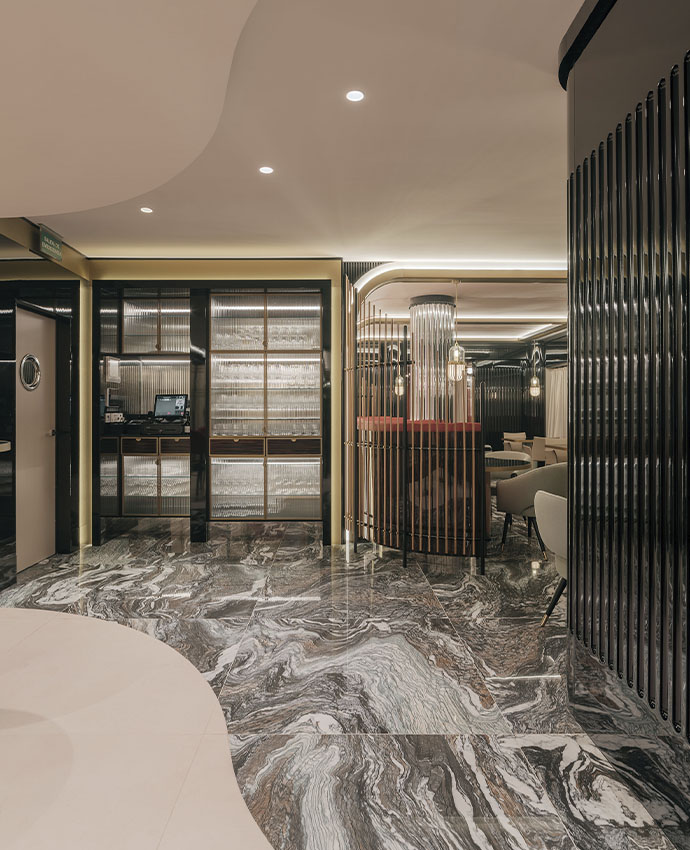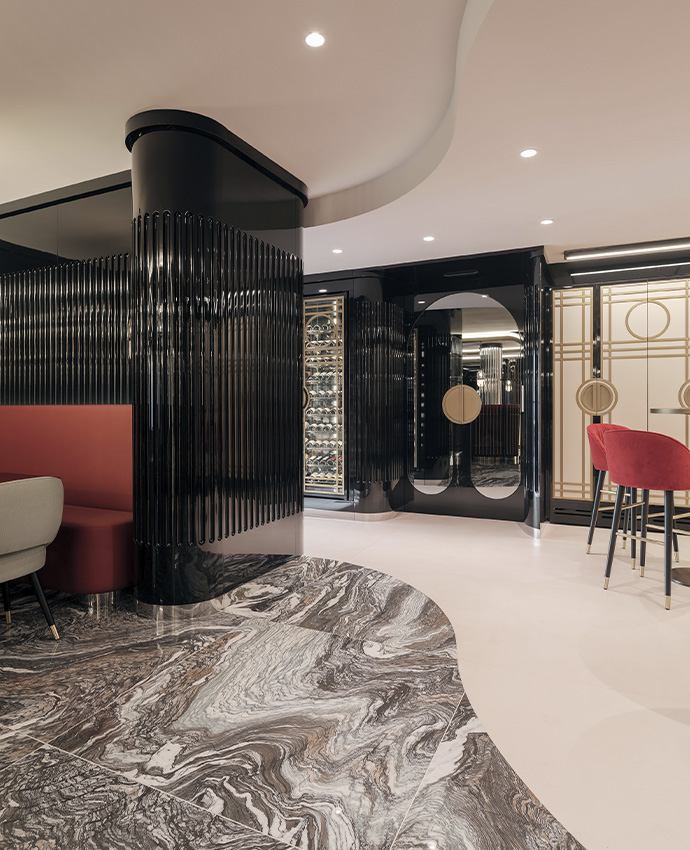 We used ebony wood varnished in a high gloss finish, as well as black lacquered paneling, also in high gloss, contrasting with other colors such as pinks and reds; in addition to focal details in metal in gold tones and a large number of mirrors.
The spectacular buffet furniture, the velvet upholstered ceilings, and the ebony sofas upholstered in leather stand out. The mixture of textures, top-quality materials and sophisticated details give this restaurant a seductive halo that completes the experience provided by its dishes.
Another attraction of this hotel that expands the city's touristic offer.