The Noname Bar restaurant in Madrid has become a must for all food lovers in the capital, not only for its unique menu of Japanese-Pan American cuisine but also for its interior design and its truly spectacular decoration.
Project: Custom-made furniture
Interior design: Marta de la Rica
At Grupo Malasa, with the help of the renowned interior designer Marta de la Rica, we were in charge of creating the grooved wooden ceilings with their characteristic curved shape, the cladding of the wood and stone walls, the metal window frames and the custom-made wood and glass doors.
An exquisite result that reflects the essence of this original gastronomic fusion and that the studio knew how to transfer perfectly to its ambiance.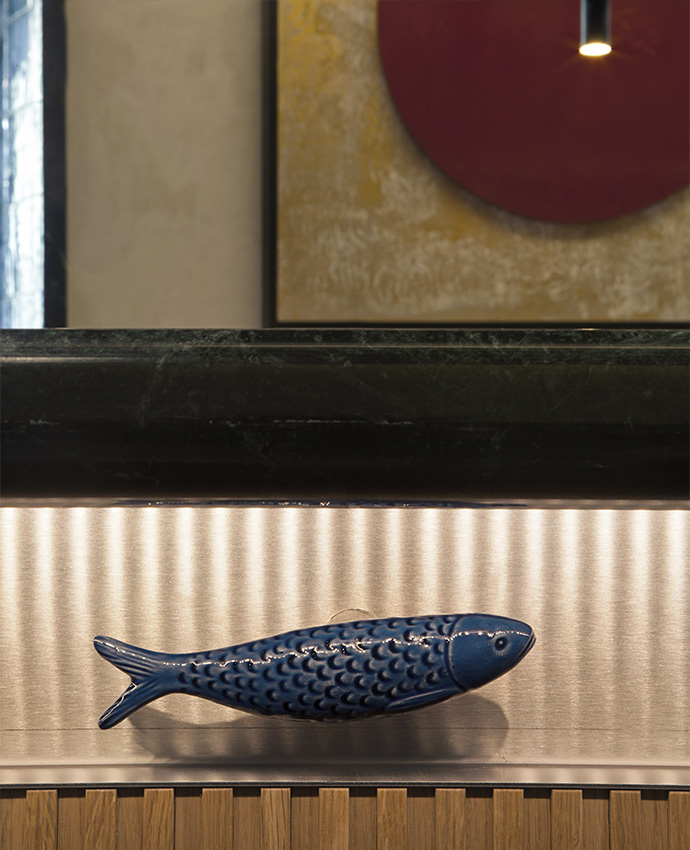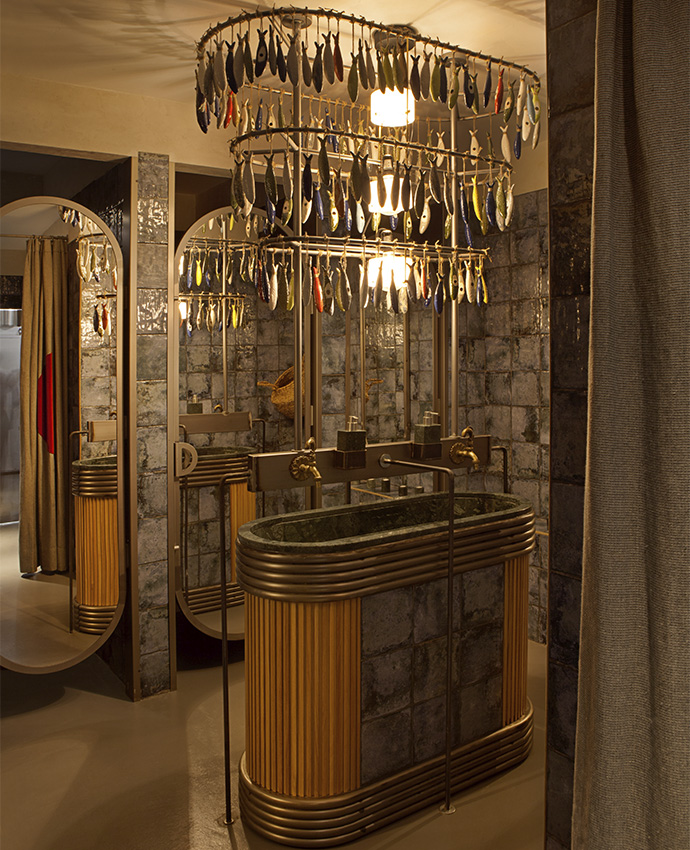 Faithful to the Japanese style, where the bar is the heart of the restaurant, at Grupo Malasa we set out to design a striking and sophisticated bar that would capture the attention of all eyes and that would integrate perfectly with the spirit of fusion and mystery that characterizes the Noname Bar restaurant in the Salamanca neighborhood in Madrid. The interior design manages to transmit this through the decoration in blue and green tones, dotted with marine details and golden touches.
We made to measure the oak furniture for the dining room, the upholstery of the sofas, and the bathroom furniture. All designed exclusively for the property, taking care of the smallest detail to seek excellence.