Pur restaurant, by Nandu Jubany
Pur restaurant, by Nandu Jubany
Restaurant Pur, an impressive restaurant and cocktail bar by the Michelin star chef, Nandu Jubany.
At Grupo Malasa, we were in charge of manufacturing and installing the oak and iroko wood wall and door paneling with integrated glass pieces, and the solid oak wood flooring. A demanding project also in interior design, that our colleagues from Lagranja Design, along with Abel Monmany as project manager, solved with great care and attention to detail, achieving a result at the height of its Michelin star.
Location: Barcelona, Spain
Project: Custom-made furniture and carpentries
Construction: Artec obras y servicios
Interior design: Lagranja design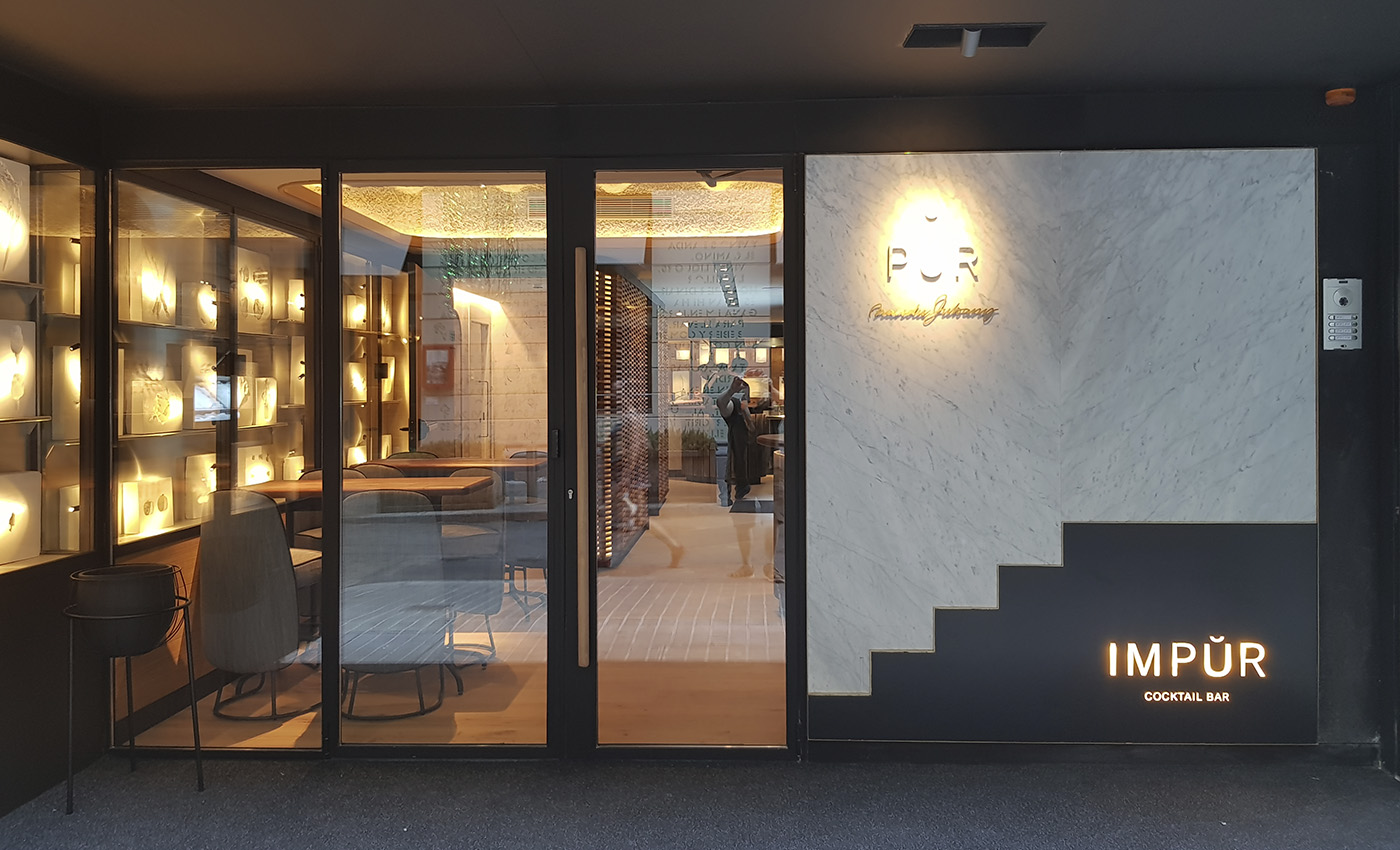 Pur restaurant, by Nandu Jubany
In this unique establishment, located very close to Casa Milà, we highlight the characteristic main bar made in Carrara marble and aged brass, made to measure by Grupo Malasa.
Marble is one of the protagonists of the project, also used in the bespoke washbasins of the restrooms that we made to measure from a solid piece of 450kg. Undoubtedly one of the heavyweights in this project! In which our wood, metal, and glass sections collaborated together to achieve this spectacular result.
Pur restaurant, by Nandu Jubany
At Grupo Malasa we custom-made the curved benches in solid European oak, as well as the leather seats and the round tables in wood and Carrara marble. Also, the metre's counter, both dining and bar counters and the window formation of the façade.
The impressive latticework composed of rectangular pieces of solid oak wood and a graphite metal structure with a backlit effect on the floor and ceiling also stand out.
Pur restaurant, by Nandu Jubany