New Zara Home Flagship store, which integrates its new international image. A project led by the studio Elsa Urquijo Architects. At Grupo Malasa we made all the interior equipment and furniture of the store.
Location: A Coruña, Spain
Project: Zara Home's new global image
Architecture and interior design: Elsa Urquijo Arquitectos
Photography: Provided by the client
Oak, brass and black metal, striated glass, concrete, and some stone or krion details are the main materials chosen for the project.
The staircase, with an almost sculptural form, is one of the fundamental pieces of this work. A curvature in the handrail lengthens its elegant silhouette looking for infinity. The handrail is made entirely in krion, a material that allows us to achieve a sophisticated finish, polished and without perceptible joints, suitable for high traffic areas and easy to clean, keeping it intact as the first day. An example of functional and extremely aesthetic design.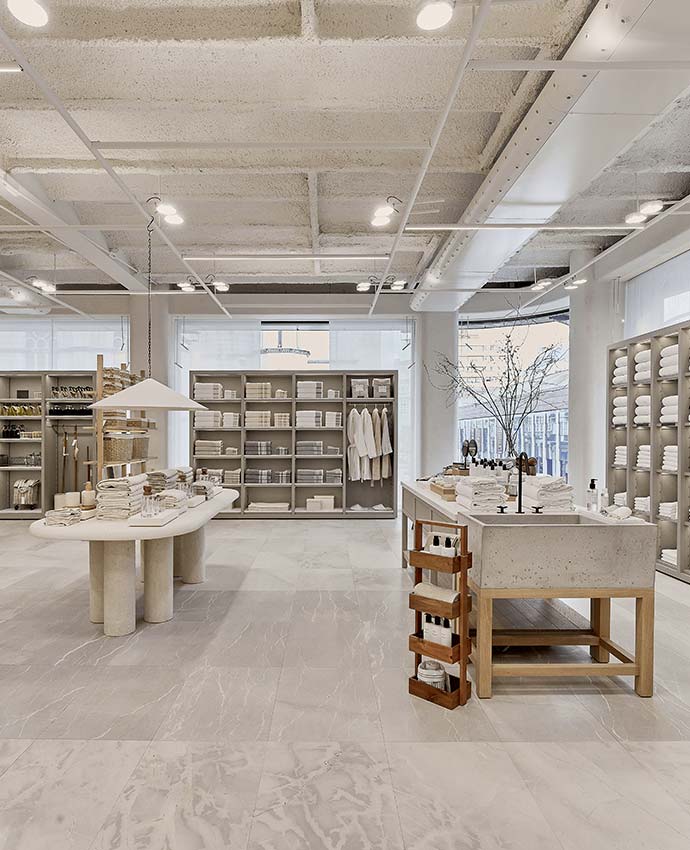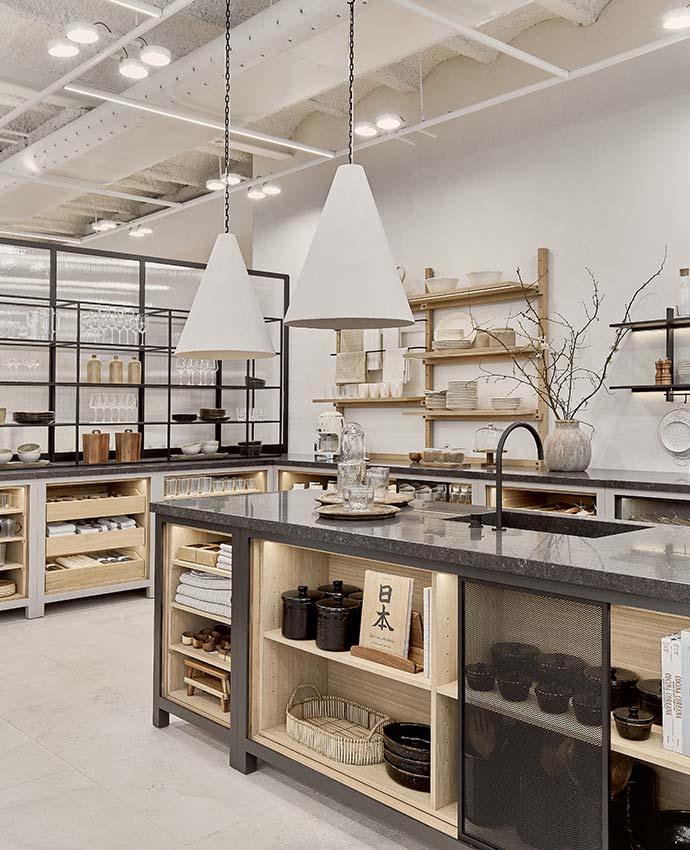 We used solid oak, in its most natural finish, with a light rustic finish and invisible varnish, which is the noble protagonist of countless details, dotted in many corners of the store. Especially for most of the perimeter furniture, providing that touch of warmth and sobriety characteristic of this material. The brush-painted wood gives the space that familiar aura of artisan and 'handmade' elements, in addition to the wooden furniture covered with lime, the same material that covers all the walls.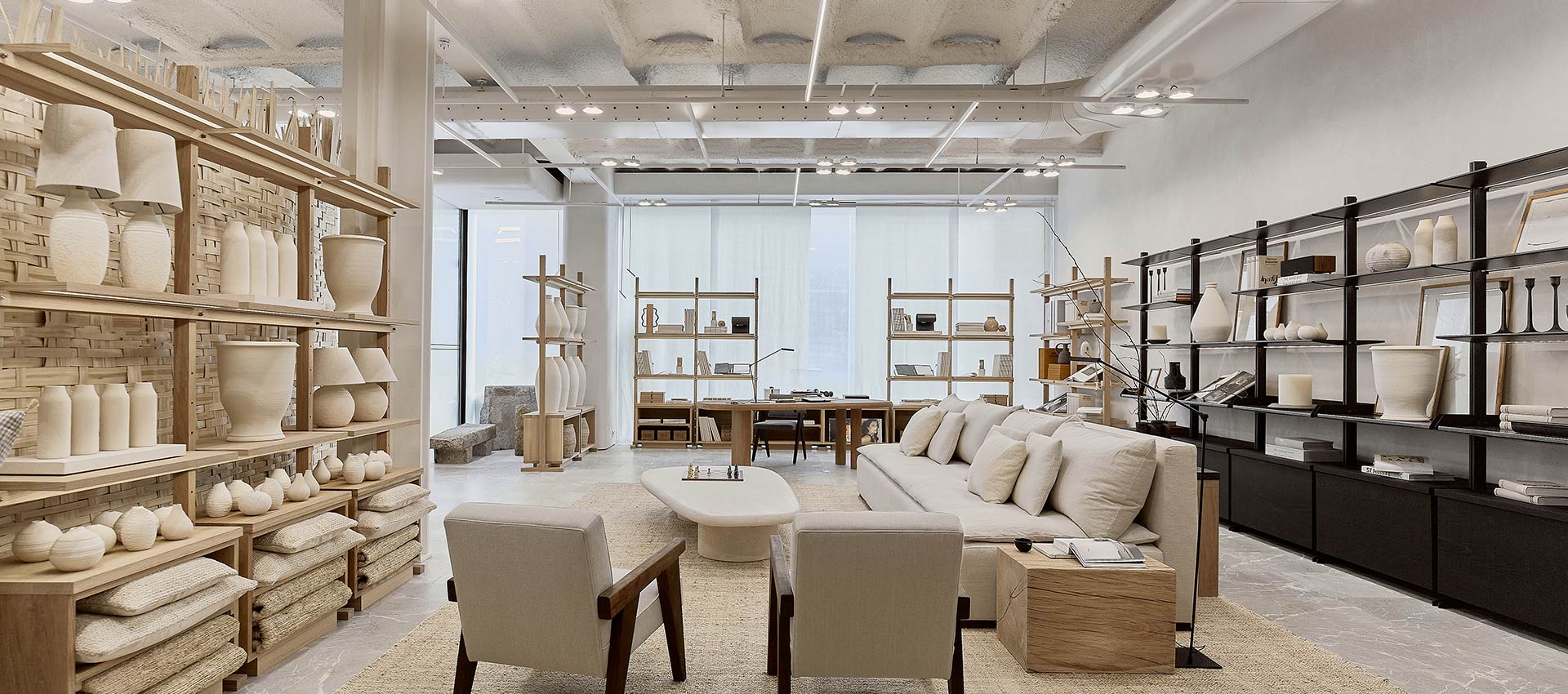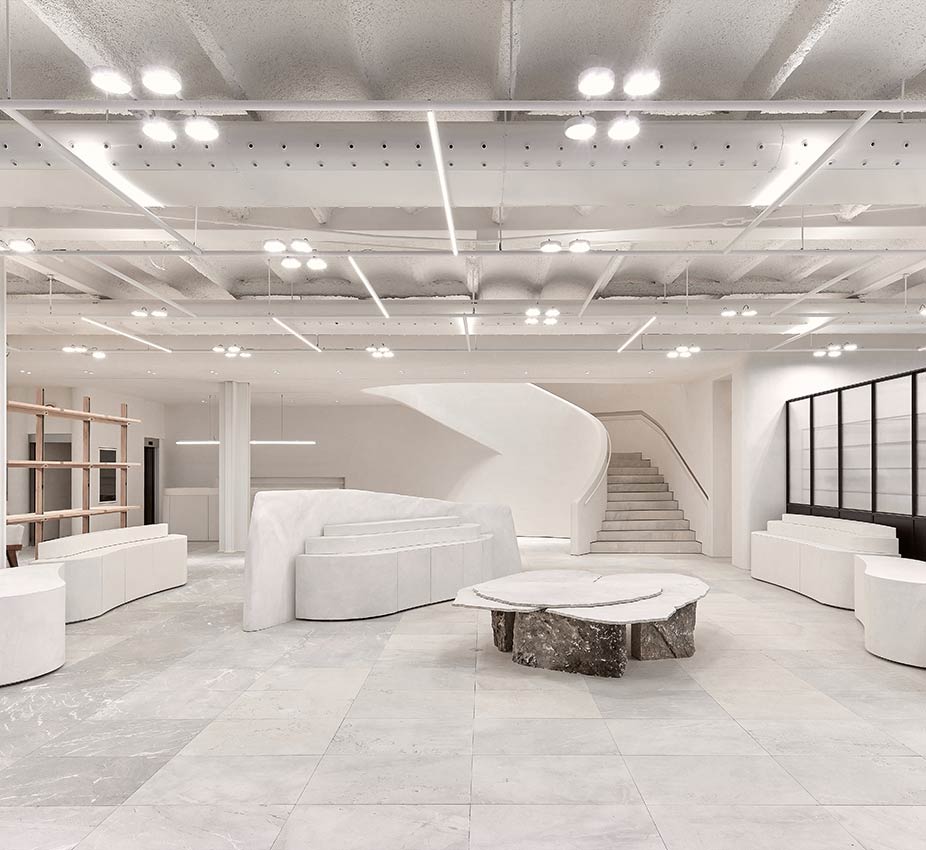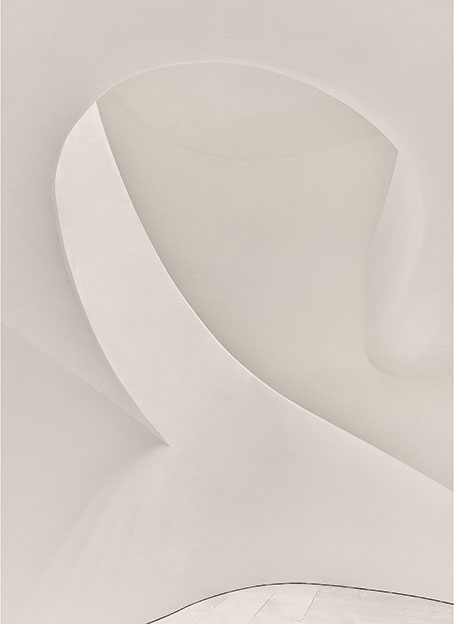 The value of craftsmanship, of those unique pieces that seem to have a soul of their own, of things made with love and care. Under these premises is based the design of the store, which represents the importance and strength of handmade works through broached paintings, drawer units with solid wood placed by hand, assemblies in wolf's tooth and drawers with dovetailed joints that our team performs as the cabinetmakers of yesteryear.
A space full of traditional know-how, combined with the latest technical innovations, such as the use of electrified slides, developed by our R&D team together with Hettich, which allows us to keep the drawers illuminated at all times, regardless of their opening or closing.
A visit to the Zara Home Flagship store in A Coruña is a walk through an oasis reminiscent of nature, home, and the passion for things well done.