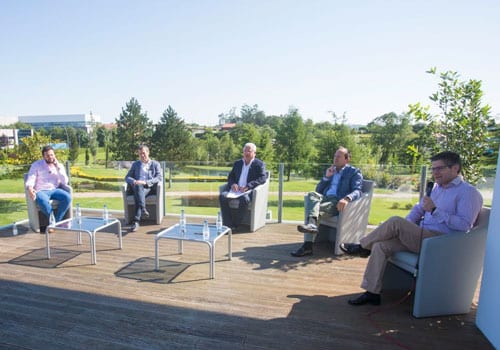 ROUND TABLE OF THE CERCEDA BUSINESS SECTOR
Antonio Pérez Patiño, CEO of the Malasa Group and co-founder, was one of the participants in the Voice Forum entitled: "Cerceda, unha oportunidade para a industria", which took place in the Technology Centre of the O Acevedo industrial park. 
This forum in which the main business resources and economy of the Costa da Morte area were discussed also had the participation of other authorities such as José Manuel Rodríguez, mayor of the town or Julio Gonzalo, territorial director of Naturgy.
Read the full article here.